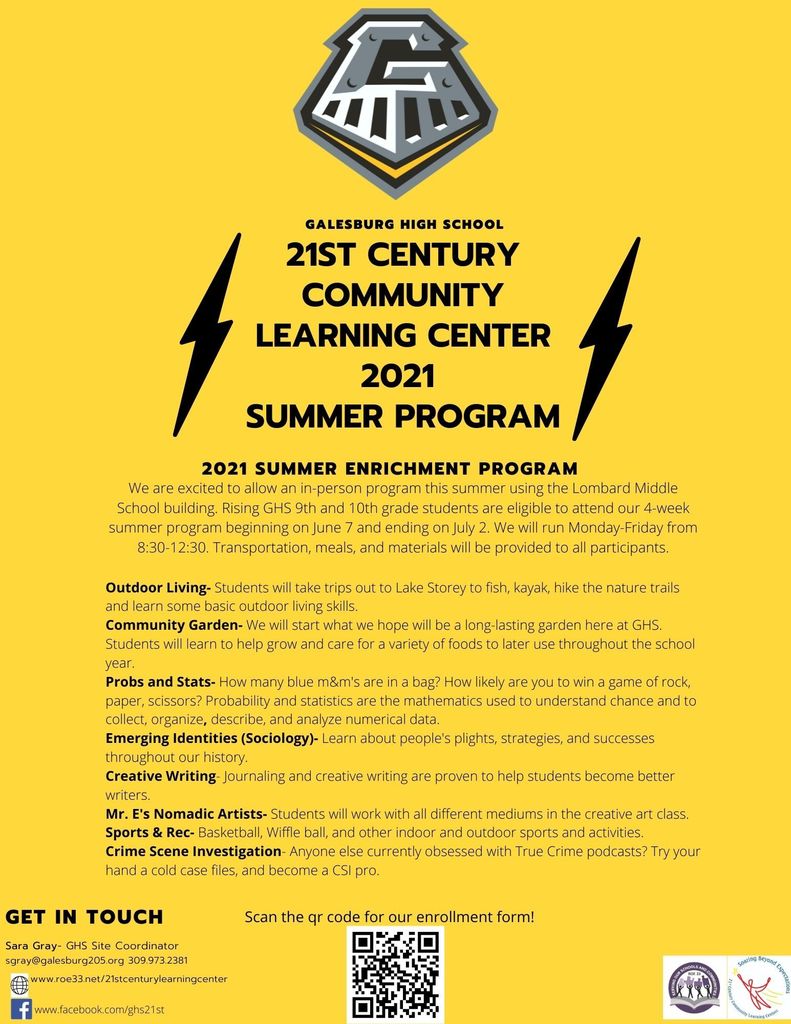 What a year it has been! Thank you to all the parents, guardians, teachers, staff members, and students who have persevered during this entire school year. #ThisIS205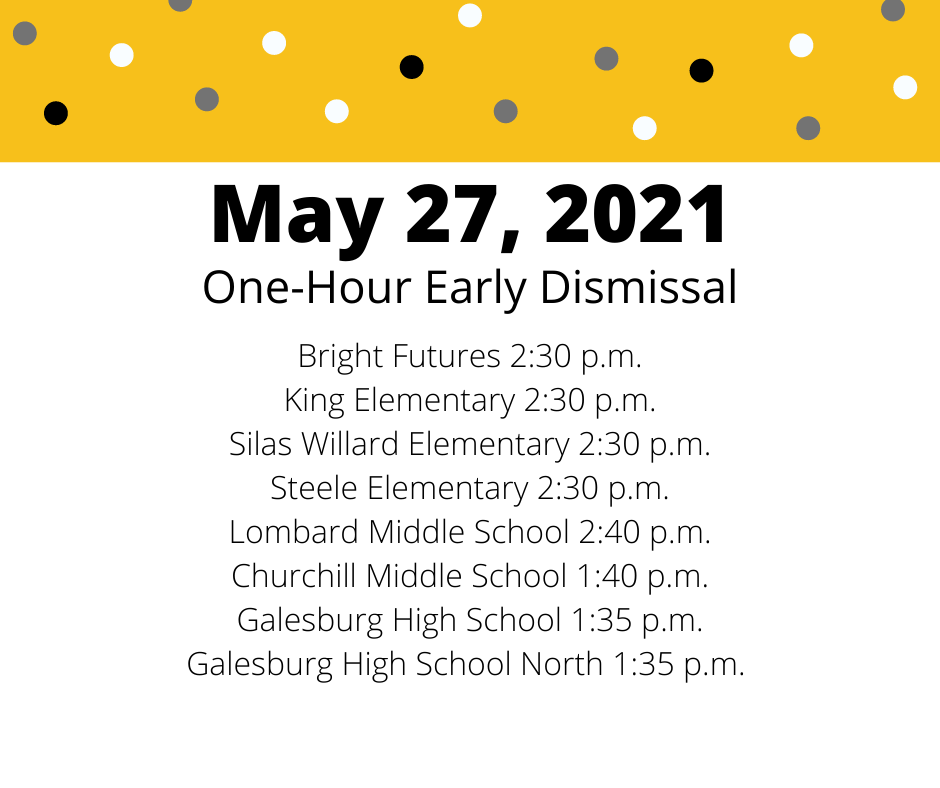 We look forward to celebrating the Class of 2021 this weekend! Practice is underway at F&M stadium.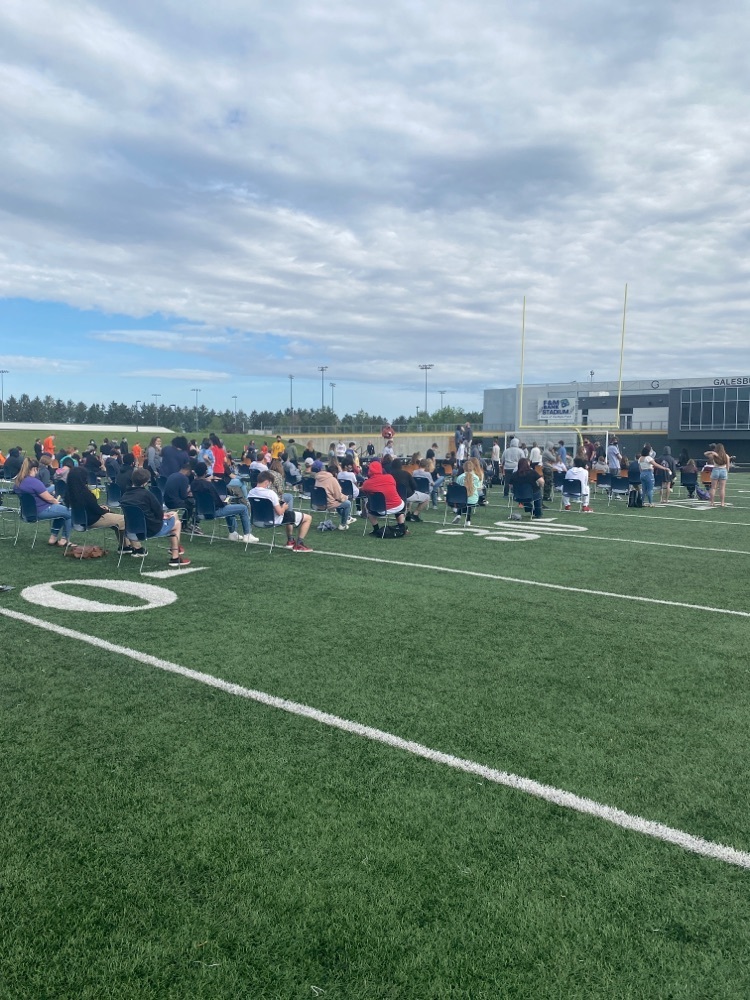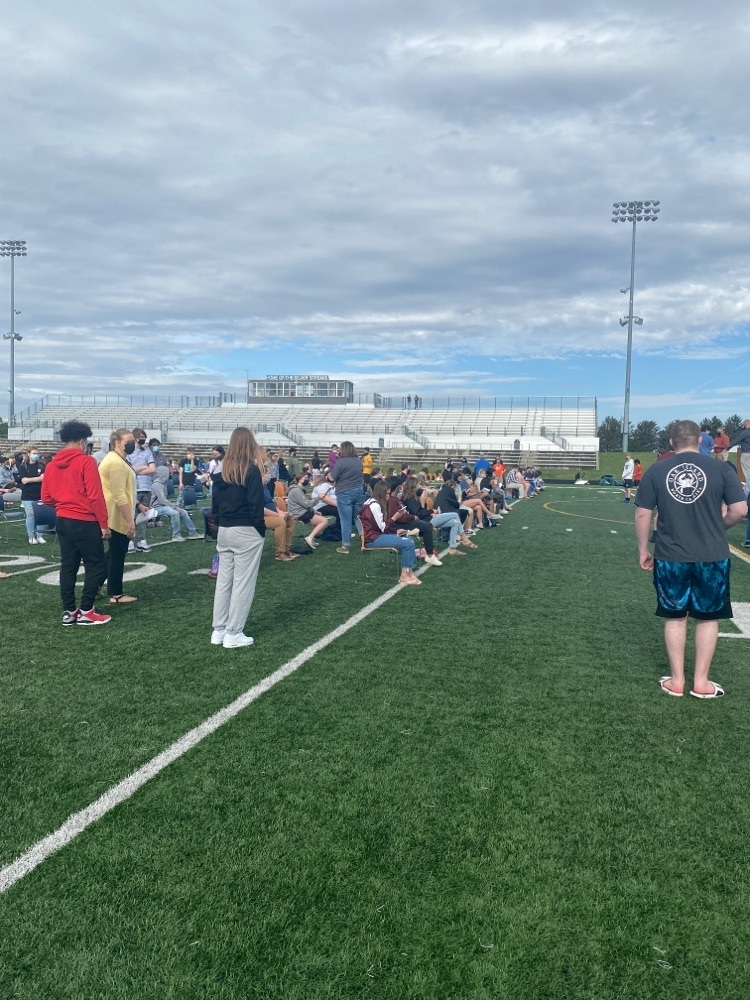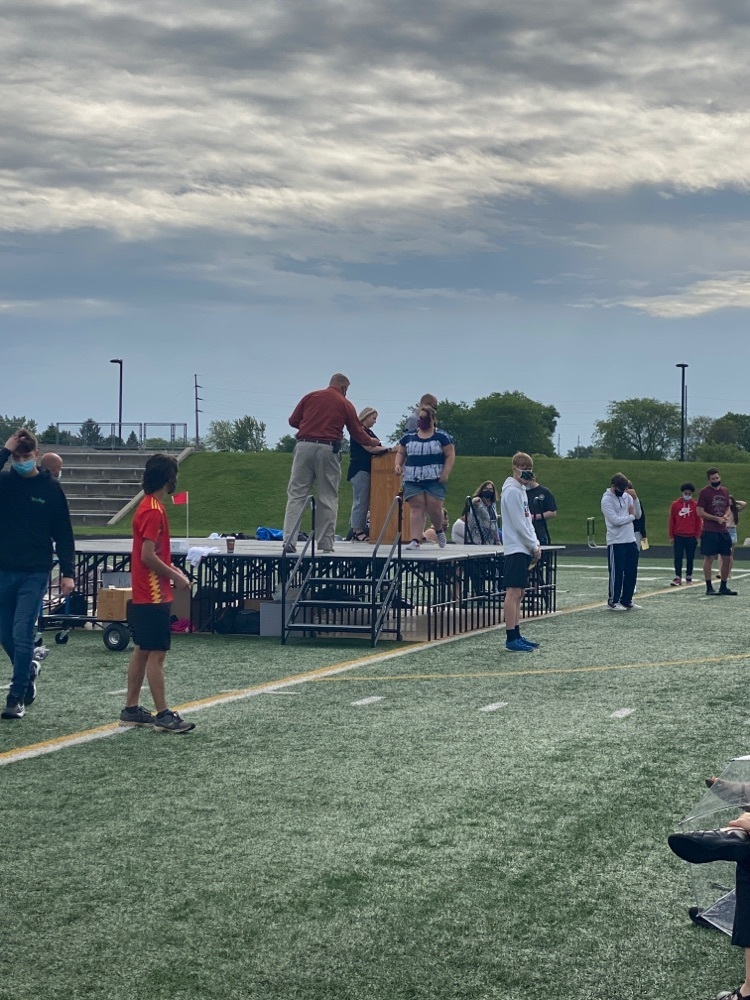 Seniors who are participating in graduation: Please remember that graduation practice is mandatory. Bring an umbrella!

SEL on Wheels! Come out and see us this week! #SELin205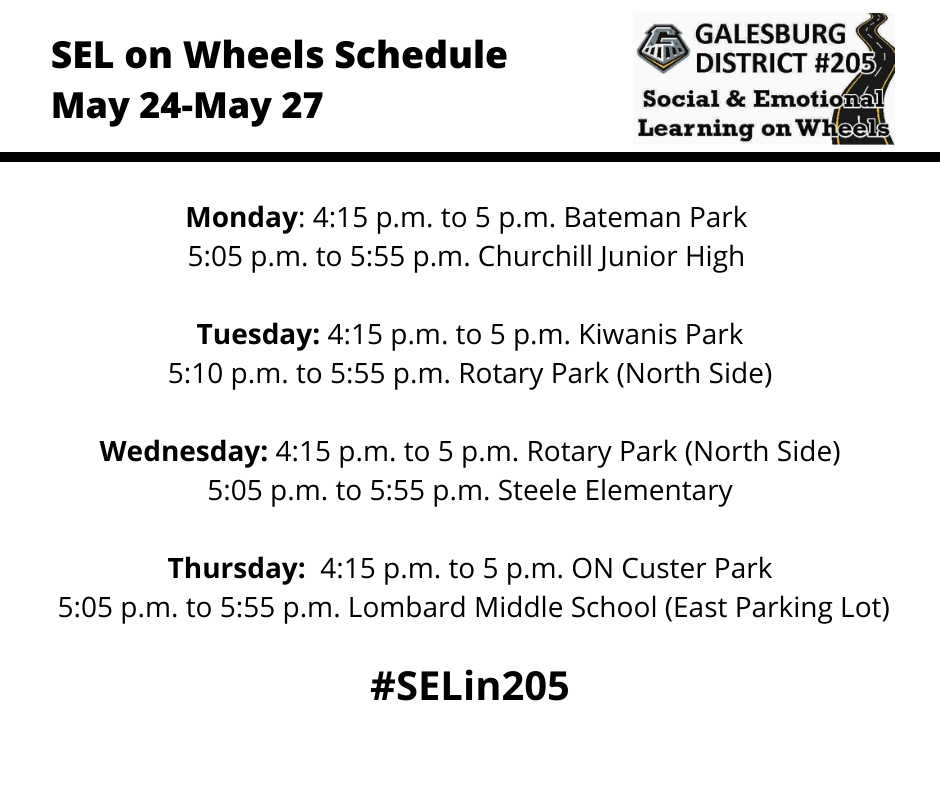 SEL on Wheels! Make sure to follow our social media pages for any changes this week due to the weather! We hope to see you. #SELin205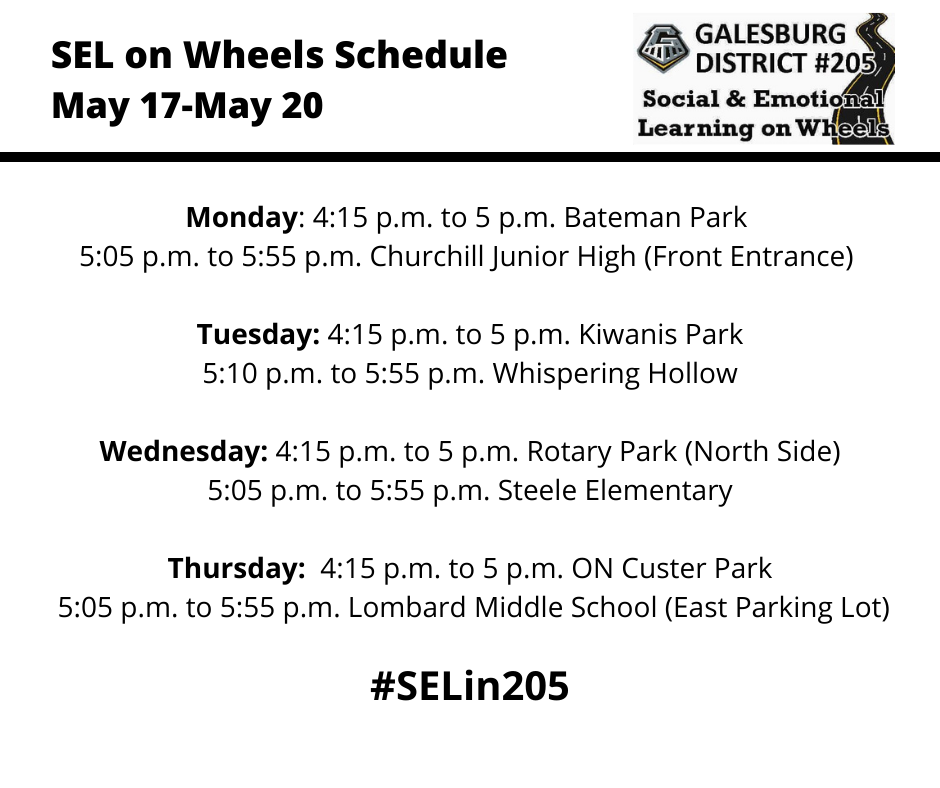 We would like to recognize another GHS Illinois State Scholar! Congratulations, Hannah!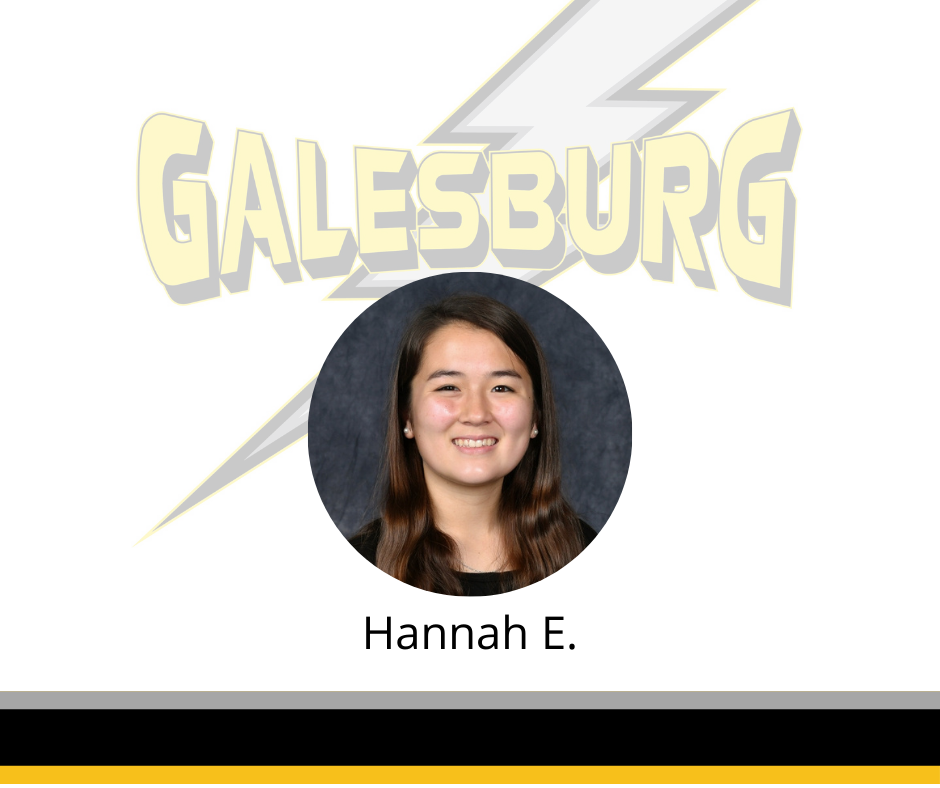 SEL on Wheels! We hope you can come out and see us this week! #SELin205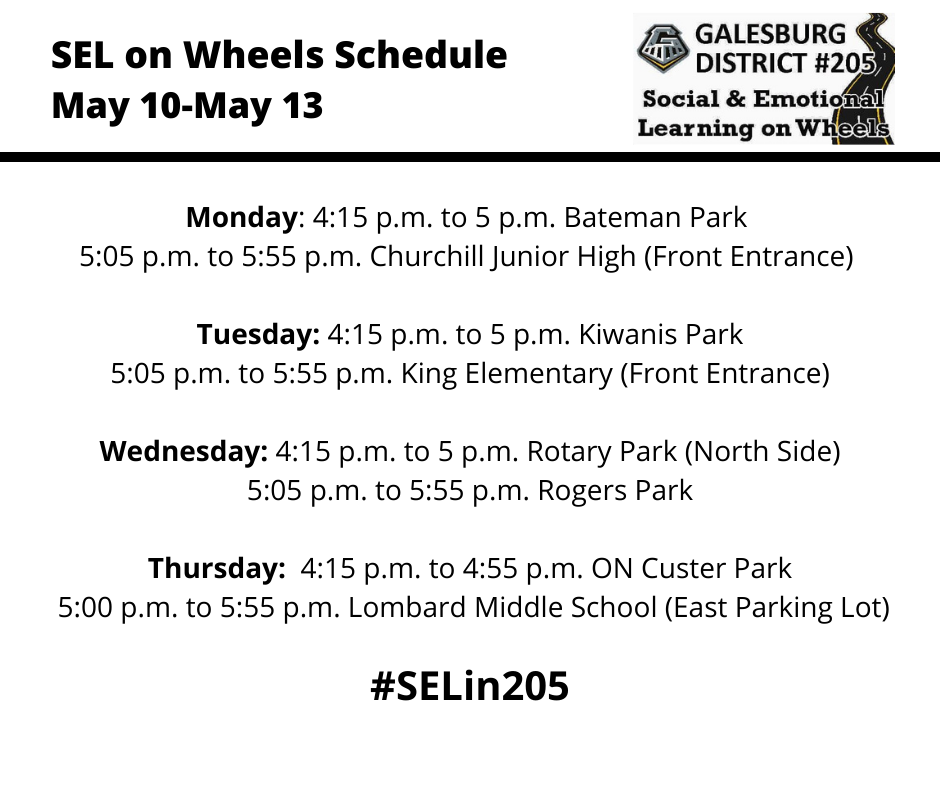 Come and listen to the voices of the GHS Choir!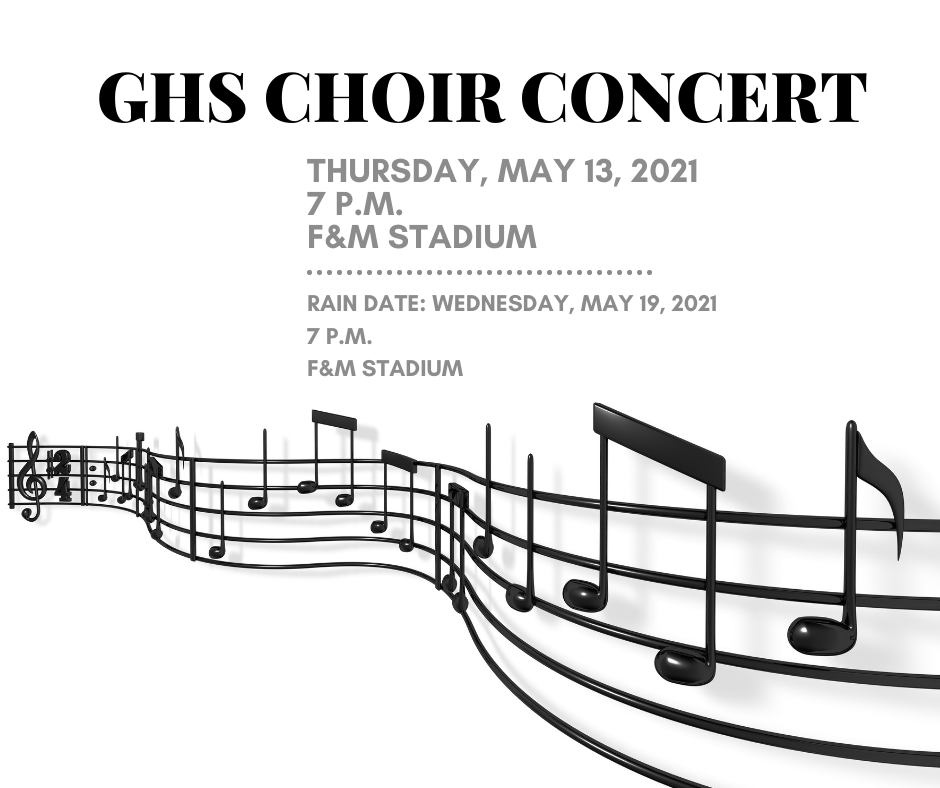 We hope you can join us!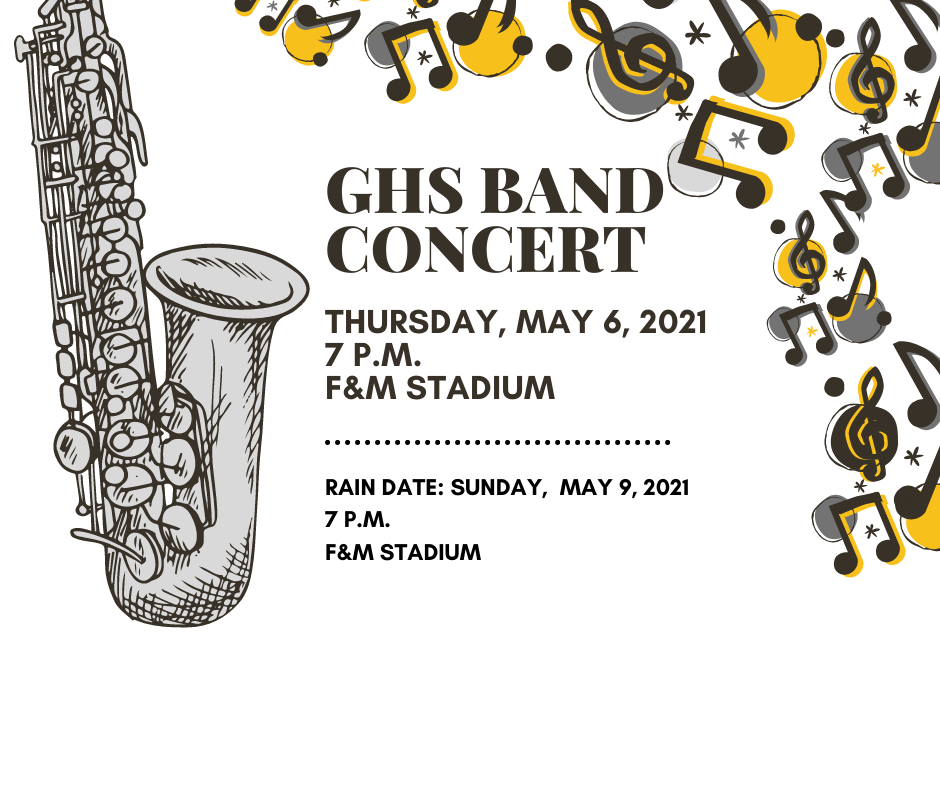 SEL on Wheels #SELin205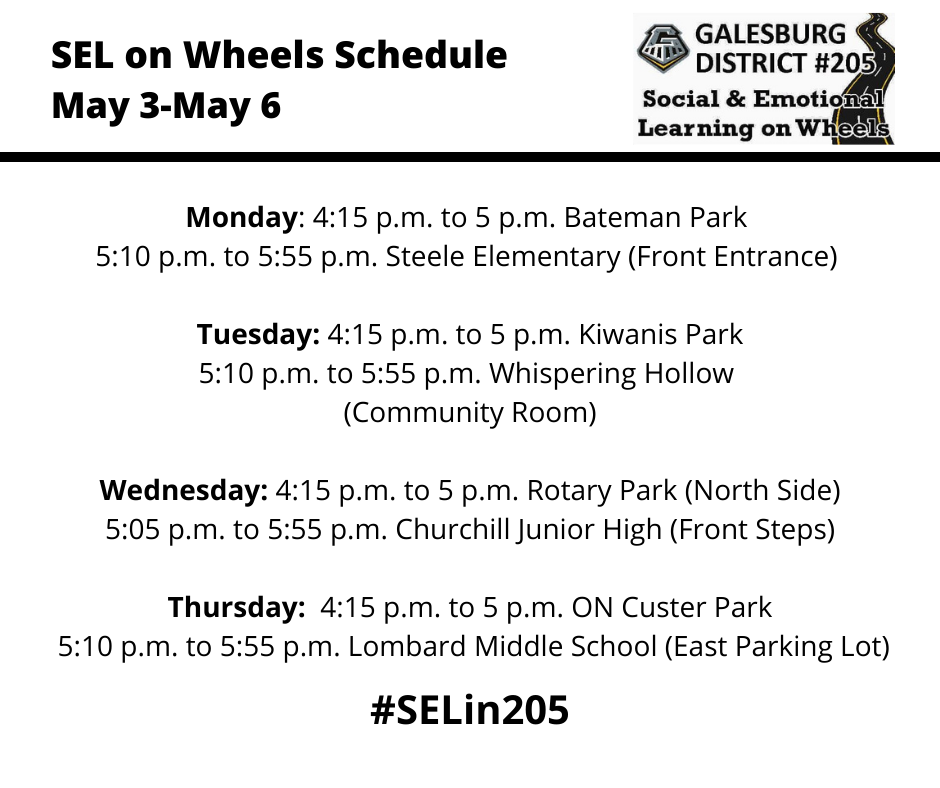 To celebrate and thank the staff of CUSD #205, we have made a donation to three local organizations who have all been integral to our success: The Jack Larson Shoe Foundation, The NAACP Scholarship Fund, and Blessings in a Backpack. #ThankATeacherIL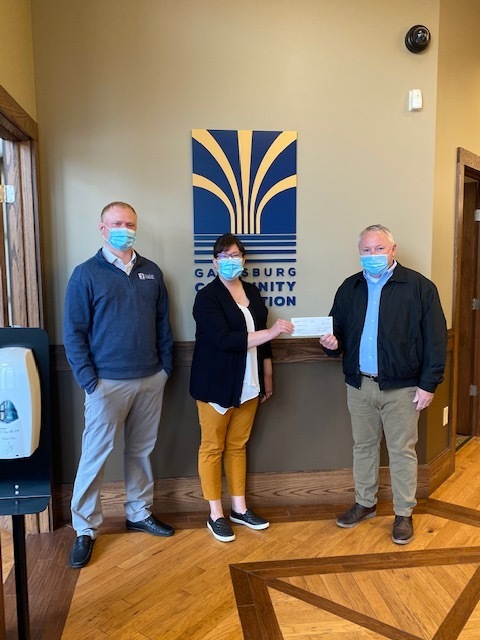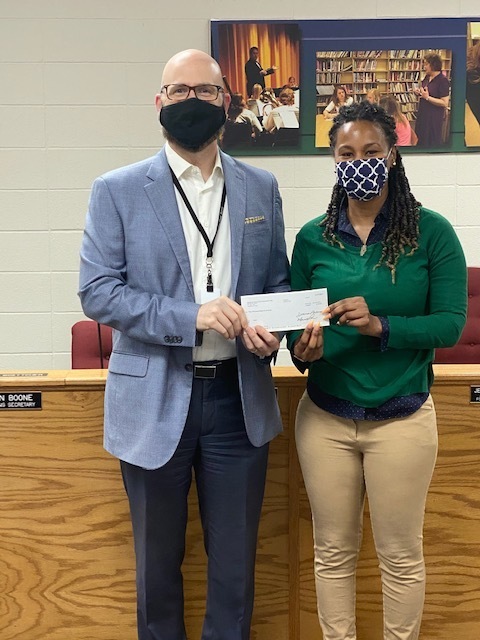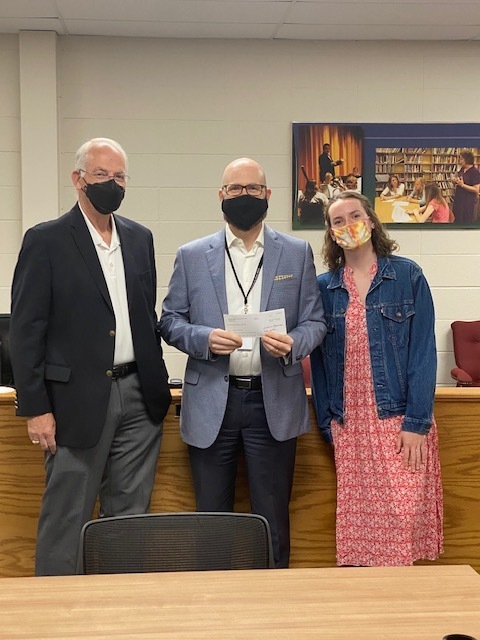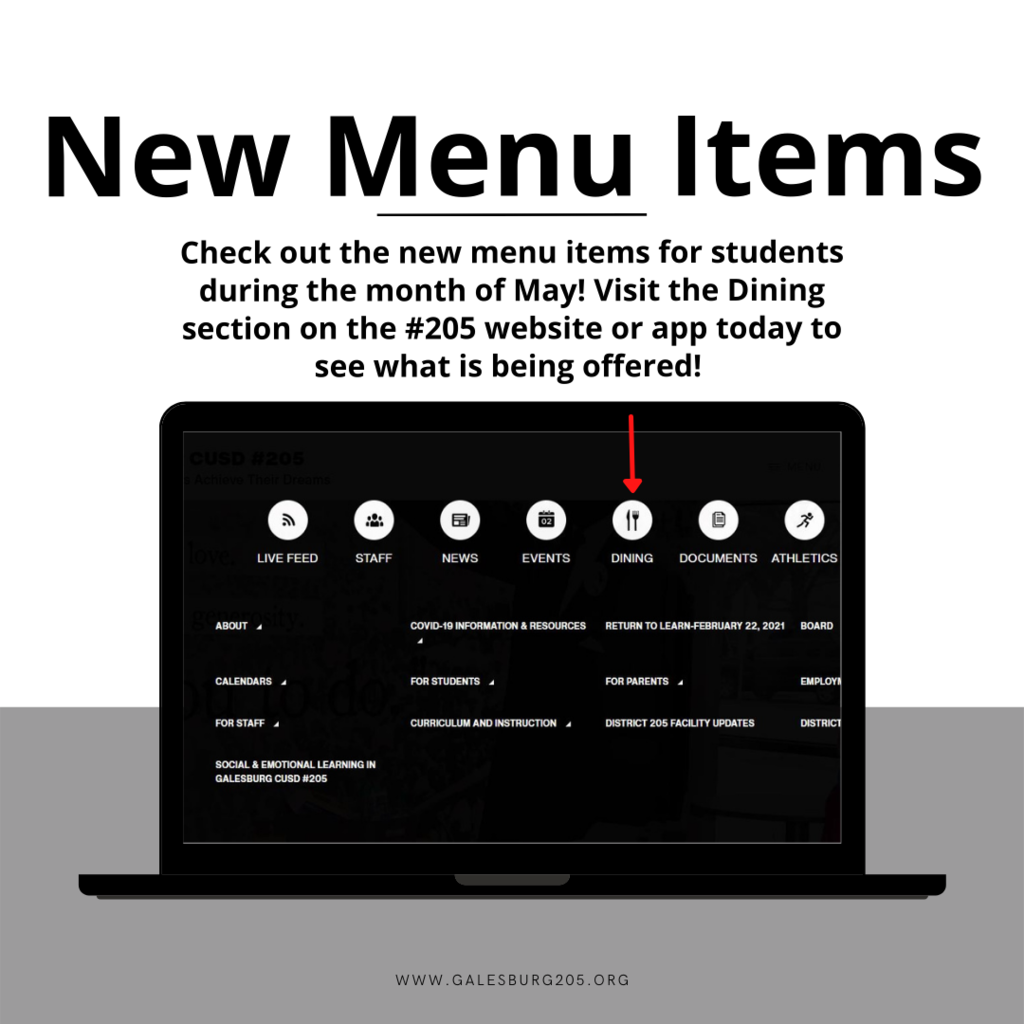 Registration for the 2021-2022 school year will open on Tuesday, May 4, 2021. Registration will be completed through Skyward Family Access. If you need login/password help, please call 309-973-2109.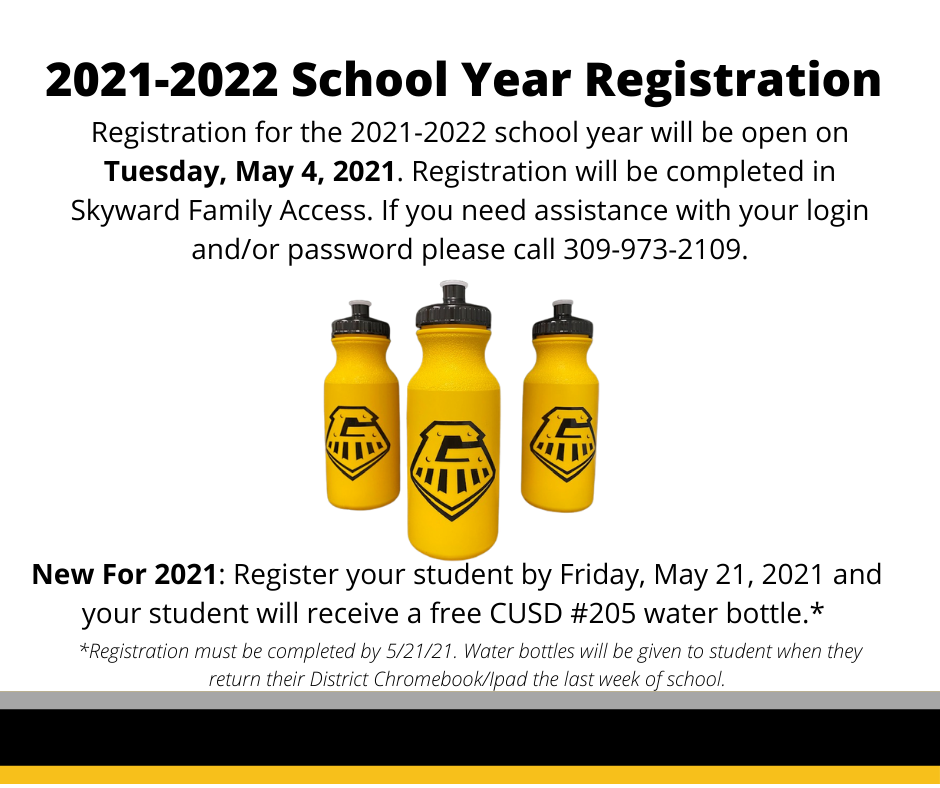 Congratulations to the GHS April students of the month!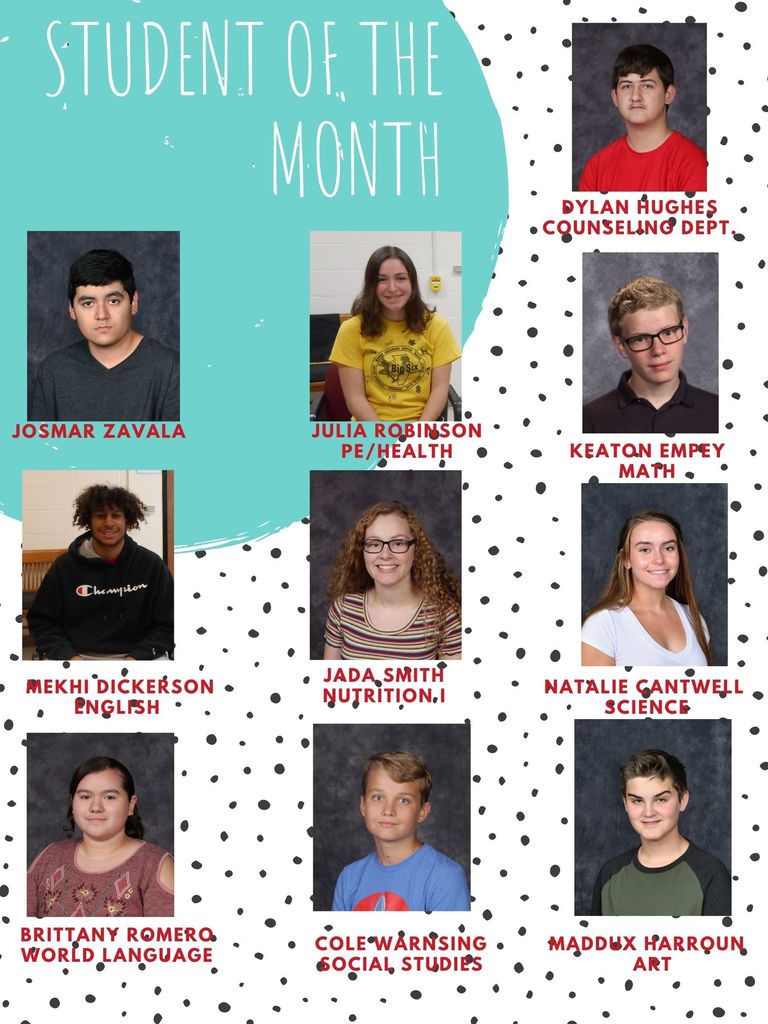 Come enjoy the nice weather with us this week! #SELin205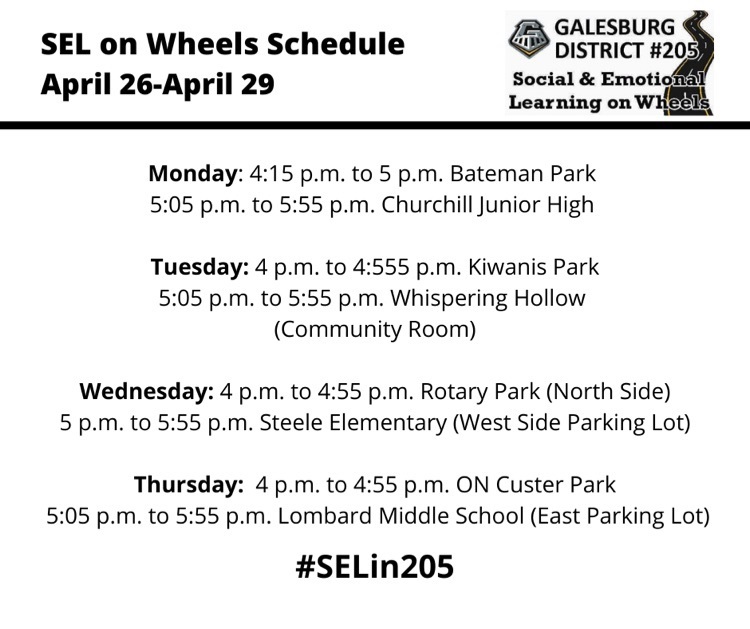 Click this link to watch a brief video with more information about Jump Start Summer School for GHS and GHS North students:
https://tinyurl.com/x2hjfdzw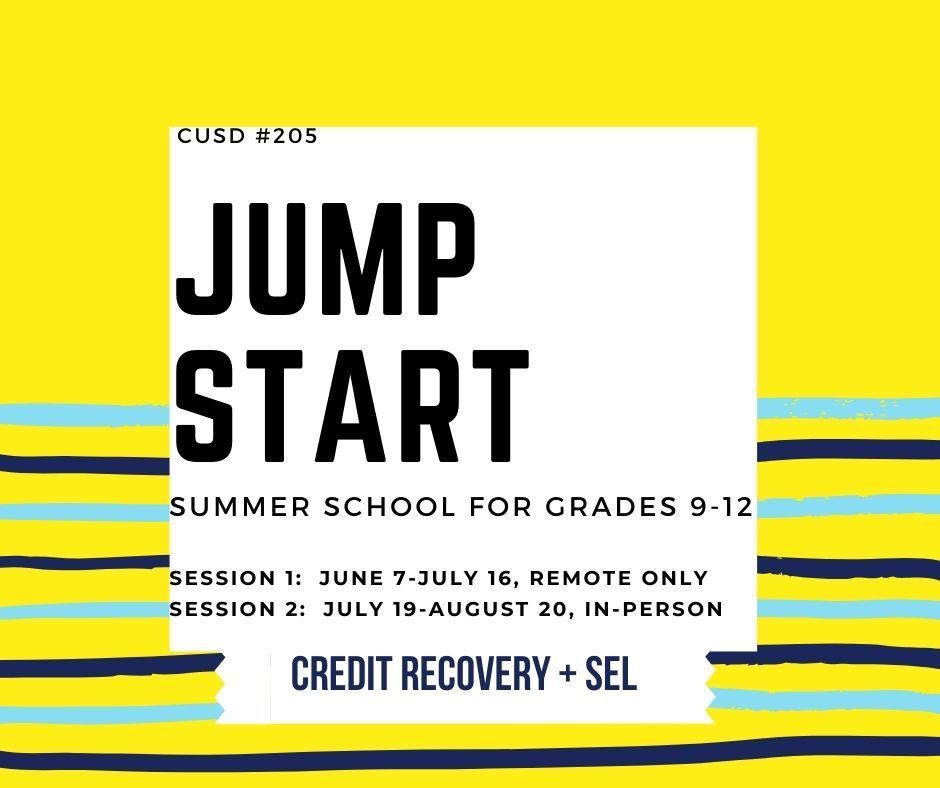 Congratulations to this year's Illinois State Scholars! We are proud to recognize the 19 GHS students who have been awarded this honor.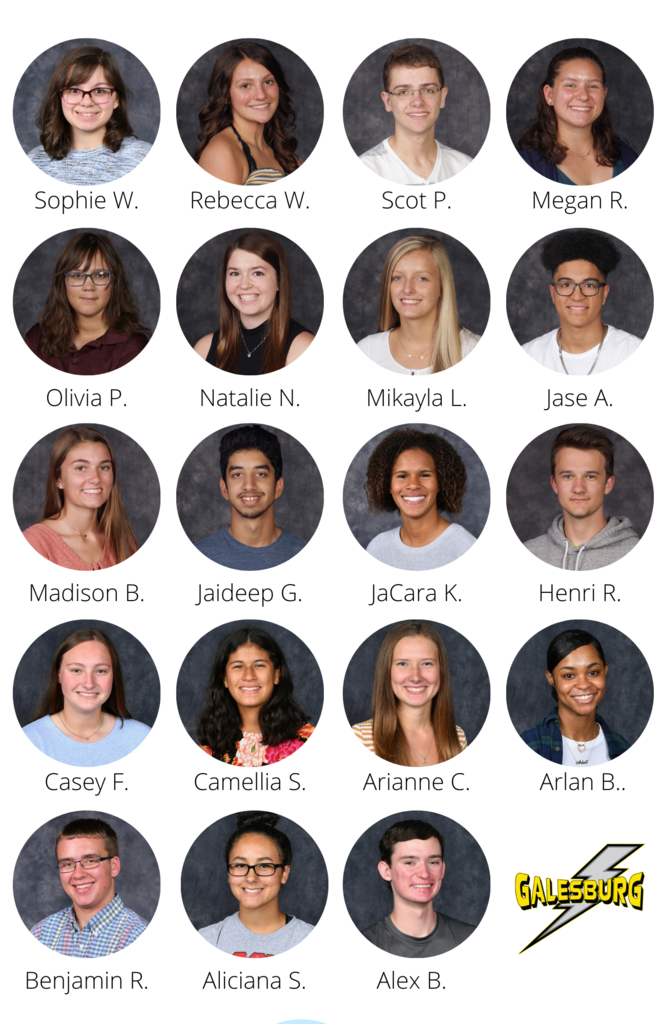 SEL on Wheels! #SELin205